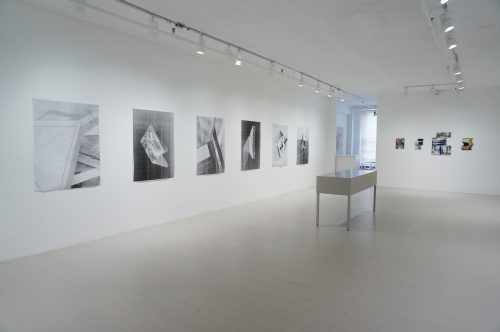 Jean-Benoit Pouliot – L'image souple : Inclinaisons et déclinaisons
Galerie Hugues Charbonneau
From March15 to April 22
National and international news
Benoit Aquin, Isabelle Hayeur, David Lafrance, Alain Paiement, Jean-Benoit Pouliot, Karen Tam
Du 21 avril au 23 avril (soirée VIP le 20 avril)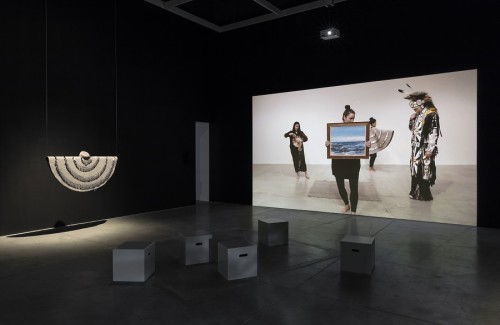 Maria Hupfield — The One Who Keeps on Giving
The Power Plant, Toronto, Canada
Isabelle Hayeur — When Form Becomes Attitude
(Group exhibition curated by Noa Bronstein)
March 16 – July 30, 2017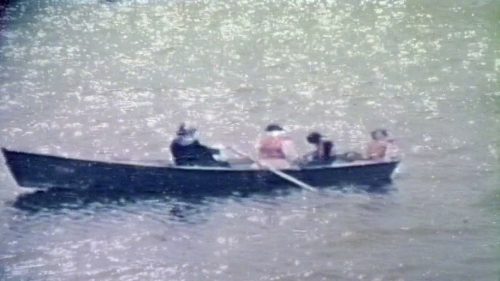 Hiroshima MOCA, Hiroshima, Japon
April 1 to May 28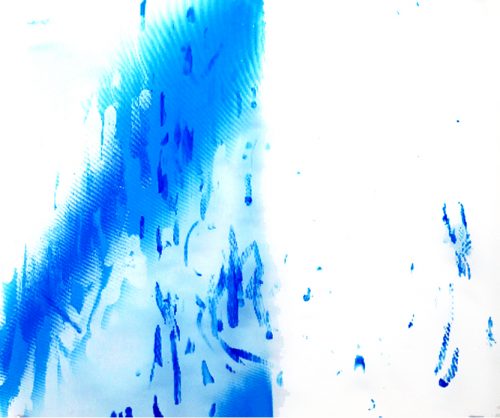 Jonathan Plante – Recent works
A collaboration of Ubisoft, Art Souterrain and Galerie Hugues Charbonneau
Vernissage RSVP Wednesday April 12, 5:30pm
Visits by appointment until May 11
5480, rue Saint-Dominique, Montréal
Cynthia Girard — Les fleurs animées
L'écart, Rouyn-Noranda, Canada
(exposition de groupe, commissaire Cynthia Girard)
March 16th, 2017 § 0 comments § permalink
Offre de stage non rémunéré
La Galerie Hugues Charbonneau a été fondée en 2012 avec le mandat d'accompagner les artistes canadiens novateurs dans tous les aspects du développement national et international de leurs carrières. La GHC reconnaît et s'adapte aux spécificités de chaque démarche artistique et assiste à l'élaboration de cadres théoriques contextualisant les projets au sein comme à l'extérieur de ses murs. Depuis sa fondation, la galerie n'a pas hésité à défendre des pratiques artistiques interdisciplinaires ou engagées qui repoussent les limites du marché de l'art. C'est également avec fierté qu'elle a donné une juste place aux femmes dans sa programmation. Depuis 2012, les artistes de la galerie ont exposé dans un contexte muséal ou de biennale en Angleterre, en Autriche, au Brésil, en Belgique, au Canada, en Chine, aux États-Unis, en Finlande, en France, en Hollande, en Irlande, en Italie, au Japon ainsi qu'au Mexique.
La Galerie Hugues Charbonneau est à la recherche d'un ou d'une stagiaire qui souhaite approfondir ses connaissances du fonctionnement d'une galerie d'art privée et du marché institutionnel canadien. Le ou la stagiaire doit être disponible au minimum 5 heures dans la semaine, aux jours et horaires d'ouverture de la galerie (mercredi au samedi). Le stage est d'une durée de trois mois minimum.
Principales tâches :
Gardiennage de la galerie et présence aux vernissages
Participation à la foire Papier
Mise à jour de documents officiels
Recherche et rédaction de textes nécessaires aux activités de la galerie
Support aux artistes en galerie et en atelier
Support à la coordination des expositions et des vernissages
Support à la coordination de la foire : sélection des œuvres, montage, présence au kiosque
Support à la planification des communications sur réseaux sociaux
Toutes autres tâches connexes
Compétences et qualités requises :
Bonne connaissance du milieu artistique
Ponctualité, rigueur et efficacité
Aisance orale (français et anglais) et parfaite expression écrite
Habilités en communication
Dynamisme et sens de l'initiative
Autonomie
Les personnes intéressées sont priées de faire parvenir leur candidature avec CV et lettre de motivation par courriel à l'adresse suivante : admin@huguescharbonneau.com
Vous avez jusqu'au 3 avril pour soumettre votre candidature.
Seuls les candidats retenus seront contactés.
Nous remercions à l'avance toutes les personnes qui soumettront leur candidature. Nous ne communiquerons qu'avec les personnes retenues.
April 20th, 2015 § 0 comments § permalink
From April 24 to April 26, 2015
VIP evening April 23, starting at 6pm (with thicket)
5445, avenue de Gaspé, Montréal
August 13th, 2014 § 0 comments § permalink
July 7th, 2014 § 0 comments § permalink
Benoit Aquin: Mégantic
A Prix Pictet Retrospective, Les Rencontres d'Arles
At the Magasin Électrique, parc des Ateliers, Arles, France
From July 7 to September 21, 2014
Winner of the prestigious Prix Pictet in 2008 for his series The Chinese "Dust Bowl", Montréal photographer Benoit Aquin has travelled the world for over 25 years, creating poignant images that bear witness to humanity's often contentious relationship to the land.
The thirteen works from the Mégantic series, presented at Les Rencontres d'Arles as part of a Prix Pictet retrospective exhibition, reveal a wounded small town in eastern Québec devastated by the derailment and explosion of a freight train carrying crude oil in July 2013. Benoit Aquin surveyed the charred core of Lac-Mégantic in the months following the tragedy to take stock of the area's destruction, but also of the life that tries to rebuild itself there.
He throws a harsh light on this environmental disaster, now emblematic of the neglectful management of Canada's territories. At a time when oil industry lobbyists increase efforts to transform Québec into a new hub of trade in black gold, Benoit Aquin uncovers the human and environmental impact of political and economic ambitions in the frantic extraction of hydrocarbons, which in spite of recent events, is currently happening on a global scale. His work accompanies and supports citizen engagement that seeks to preserve the primacy of collective interests over corporatist ones from offending industries, and their accomplices among the political class.
The entire Mégantic series will be reproduced in a catalogue published in the fall of 2014 by VU, centre de diffusion et de production de la photographie, in Québec.
July 20th, 2013 § 0 comments § permalink
Announcement by The 
Joseph Plaskett Foundation
July 19, 2013
The 2013 Joseph Plaskett Award Winner is Julie Trudel of Montreal

photo: Jean-Christophe Lett                                                                                       photo: Guy L'heureux
The Joseph Plaskett Foundation is pleased to announce that Julie Trudel has been selected as the winner of the $25,000 Joseph Plaskett Award for this year.
In the tenth year of this Award for an outstanding painter to work in Europe, the Plaskett Foundation wishes to congratulate Julie Trudel who received her MFA from University of Quebec at Montréal (UQAM) in 2012. We wish to also thank the expertise of this year's Jury which was based in Vancouver with senior artist's Renée Van Halm, Robert Youds and Ben Reeves, in a process coordinated by Landon Mackenzie on behalf of the Foundation and the RCA.
The jury writes: "Julie Trudel was chosen for her intense and innovative approach to abstraction in painting. In her painting she investigates mechanical colour reproduction systems that she manually applies to variously shaped panels. This results in highly evocative and illusionistic surfaces that remind one of weavings or microscopic photography."
Julie Trudel was formally presented with her Award at the Joseph Plaskett Reception on Saturday June 8, 2013 at the Empress Hotel in Victoria at the Annual General Assembly of the Royal Canadian Academy of Arts now in its 133rd year. She plans to use her award to base herself for a year in Berlin, in 2014. Her work is represented by Galerie Hugues Charbonneau in Montreal.
Artworks by Julie Trudel are currently on display in the exhibition "Point, line, plane, point, line, plane, point, line, plane" until August 8th at Galerie Hugues Charbonneau.
August 16th, 2012 § 0 comments § permalink
JEAN-BENOÎT POULIOT – OEUVRES RÉCENTES
22 septembre 2012, 14h à 17h
September 22nd, 2pm to 5pm