April 14th, 2019 § 0 comments § permalink
Opening April 17 from 5 to 7pm
For his second exhibition at Galerie Hugues Charbonneau, Chambre réverbérante, Guillaume Adjutor Provost is presenting a selection of drawings from his most recent series entitled Flux. These drawings result from a number of automatic-drawing sessions whereby each pen drawing on paper was executed over the course of several consecutive hours. During these late-night drawing shifts, Provost found himself in a state of altered consciousness provoked by self-induced hypnosis – a hypnagogic state that allowed for a free-form exploration of his frame of mind on a given day. He likens the visual vocabulary resulting from this process to a flow of data streaming directly from his psyche.  
Pulling from shapes and hidden symbols that emerged during these sessions, Provost created two sculptures that echo the Fluxdrawings. Fée du Kapital (Shift de jour)and Fée du Kapital (Shift de nuit)represent two pairs of casted feet dressed and bejewelled in boots and fabrics. The presence of these dismembered feet in space create a tension, seeming to conjure up spirits. To the artist, these anchors are stand-ins for a system in deconstruction, they could be considered the foundation to the building of a new order.
Chambre réverbérante results from Guillaume Adjutor Provost's current desire to create a body of work that bypasses referentiality in order to access the raw internal processes of the psyche and by the same token, expose our relationship to the unregulated labour inherent to artistic work, both material and immaterial.
Guillaume Adjutor Provost lives and works in Montreal where he completed a doctorate in art and research at UQAM in 2017. He has received grants from the Conseil des Arts et des Lettres du Québec, the Canada Council for the Arts, the OJIQ and SODEC. His work has been shown in solo and group exhibitions throughoutCanada, France, Germany, Belgium, Catalonia, Lithuania, and Switzerland. In parallel, his practice has been highlighted through the Jean-Claude Rochefort award and the Claudine and Stephen Bronfman Fellowship in Contemporary Art. Since autumn 2016, he has been provided with a studio at the Fonderie Darling where he is currently showing a solo exhibition in conversation with Julie Tremble and Guillaume B.B. entitled "Vapeurs", curated by Ji-Yoon Han. In 2018, he presented a solo exhibition at Bikini in Lyon, and participated in group shows at Critical Distance (Toronto) and TAP Art Space (Montreal), and conducted a research residency at Rupert Foundation in Vilnius, Lithuania.
February 27th, 2019 § 0 comments § permalink
For his first exhibition at Galerie Hugues Charbonneau, Moridja Kitenge Banza is presenting  a painting from his series "Christ Pantocrator" which explores the complexity of his Congolese cultural identity through deeply rooted colonial symbols that he subjects to shifts in meaning. The artist describes this series in the following text.
A Christ Pantocrator is a Byzantine icon of Christ represented as almighty in his glorious body. This painting series borrows this representation as a starting point to question my relationship to masks from Africa found in Western art museums.
In most African cultures, masks are meant to be used in sacred rites and ceremonies celebrating birth, death or harvest. When dispalced as static objects in museums, they become amputated from their contexts of origin, simultaneously revealing aporias : the aritsts' identities are unknown and their provenance, undisclosed to the people and places they come from. Silent and detached from contemporary African life, these masks are nonetheless a material testament of the diversity and complexity of these societies. They are essential vehicules of customs and heritage for future generations of africans.
My reflexions are guided by a critical analysis of historical and cultural aspects of my country, the Democratic Republic of the Congo, as well as my own history, combining multiple layers of narratives and meanings. Catholicism plays an important role, passed on to my ancesters by Jesuit priests during the evangelization of the Congo, and carried through my ancestry, as well as my own family's experiences. My current outlook on these persistant symbols is energized by an intersecting creative intent, between memory and reappropriation.
To this end, I draw from various museum collections that possess African masks. I reproduce Pantocrator paintings, over which I paint the masks I have chosen, covering the face of Christ. Through this intervention, I return its glory to the sacred object and reactivate its function: that of being worn.
Biography
Canadian Congolese aritst Moridja Kitenge Banza was born in Kinshasa in 1980 in the Democratic Republic of the Congo. He holds degrees from l'Académie des beaux-arts de Kinshasa, from l'École supérieure des beaux-arts de Nantes Métropole and from the Humanities and Social Sciences faculty of l'Université de La Rochelle.  In 2010, he was awarded the first prize of the Biennale of Contemporary African Art, DAK'ART for his video Hymne à nousand his installation work De 1848 à nos jours. His work was part of exhibitions at the Musée Dauphinois (Grenoble, France), at the Museum of Contemporary Art (Rosklide, Danemark), at the Arndt Gallery and Ngbk (Berlin, Allemagne), at the Biennale Internationale de Casablanca (Casablanca, Maroc), at the Fondation Attijariwafa bank (Casablanca, Maroc), at the Fondation Blachère (Apt, France) as well as at the BAnQ, at galerie Joyce Yahouda, at Oboro and at the Musée des beaux-arts de Montréal (Montréal, Canada).
Artist Statement
As a multidisciplinary artist, I express myself through painting, photography, video, drawing and installation.
My process is situated at the intersection of reality and fiction. Through this lens, I question the history, memory and identity of the places where I live or have lived in relation to the place I occupy in these localities. I intentionally confuse fact and fiction to problematize hegemonic narratives and create spaces where marginalized discourse could flourish. Drawing from past and present situations, I organize, assemble and trace figures, as would a land surveyor, by reappropriating the codes of cultural, political, social and economic representations. In so doing, I build my own tools to better invest the "other's" territory in order to enrich all the fields of research that inspire my practice.
The gallery would like to extend its gratitude to Anne-Isabelle Pronkina for her contribution to the development of the exhibition's concept.
April 1st, 2017 § 0 comments § permalink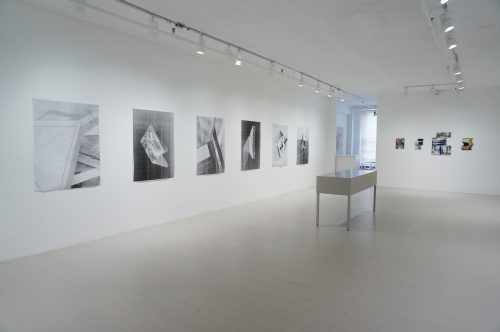 Jean-Benoit Pouliot – L'image souple : Inclinaisons et déclinaisons
Galerie Hugues Charbonneau
From March15 to April 22
National and international news
Benoit Aquin, Isabelle Hayeur, David Lafrance, Alain Paiement, Jean-Benoit Pouliot, Karen Tam
Du 21 avril au 23 avril (soirée VIP le 20 avril)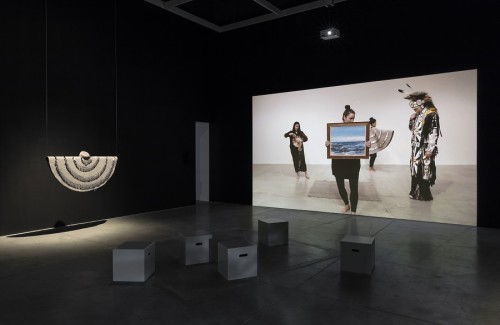 Maria Hupfield — The One Who Keeps on Giving
The Power Plant, Toronto, Canada
Isabelle Hayeur — When Form Becomes Attitude
(Group exhibition curated by Noa Bronstein)
March 16 – July 30, 2017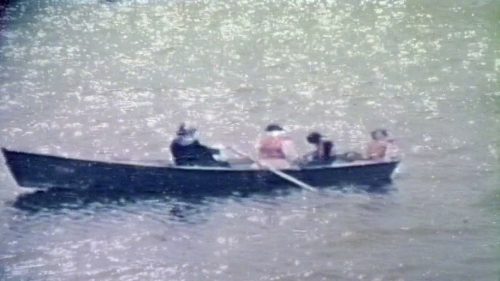 Hiroshima MOCA, Hiroshima, Japon
April 1 to May 28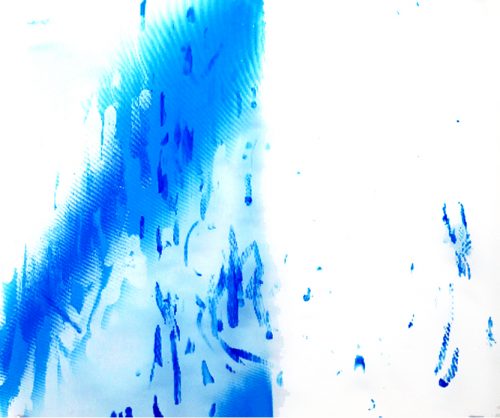 Jonathan Plante – Recent works
A collaboration of Ubisoft, Art Souterrain and Galerie Hugues Charbonneau
Vernissage RSVP Wednesday April 12, 5:30pm
Visits by appointment until May 11
5480, rue Saint-Dominique, Montréal
Cynthia Girard — Les fleurs animées
L'écart, Rouyn-Noranda, Canada
(exposition de groupe, commissaire Cynthia Girard)
July 30th, 2016 § 0 comments § permalink
To launch the 2016-2017 season, Galerie Hugues Charbonneau is pleased to present its first solo exhibition by Isabelle Hayeur. She will be presenting Desert Shores (Lost America) (2015-2016), a new series documenting the polluted and deserted region of Salton Sea, in the United States. Hayeur has selected five photographs from this vast body of work, as well as a 35-minute video and an album of 60 other photos from the series for on-site consultation.
Salton Sea is a large salt lake located on the San Andreas Fault, in an arid depression in South-western California, 227 feet below sea level. It was accidentally created at the beginning of the last century when the Colorado River overflowed its banks and was contained. In the 1950s and 1960s, it became a very popular attraction, and a paradise for fishing aficionados. Its shores were dotted with numerous hotels, marinas, and yacht clubs. Named Desert Shores, the area underwent significant economic and population growth at this time.
Towards the 1970s, it was observed that the lake's water level was dropping and its salinity rising, in direct relationship with the augmentation of agricultural activity in the surrounding area. Today, this area is deserted and desolate, alluvial deposits saturated with fertilizers and pesticides pollute the water, and algae blooms are decimating fish stocks. Beachside resorts have given way to trailer parks, homes for the poor, the marginalized and Mexican immigrants – a different and less than shining portrait of the United States. For Hayeur, this disenchanted landscape is a mirror image of a lost America, from an era in which everything seemed possible and accessible for all citizens. This area of dire poverty is not unlike others, found all across the United States, a Third World of their own where the most destitute remain, for lack of a better alternative. The works in Desert Shores (Lost America) are fragments of dystopian landscape, modern ruins, dilapidated and graffiti-covered domestic spaces, dried-up fish carcasses and disturbingly coloured bodies of water, summing up a wasteland of human failure at nature's expense.
Isabelle Hayeur   
Isabelle Hayeur's work has been widely shown in many major shows, such as at the Ryerson Image Centre (Toronto) (2016);theMuseo Cultural (Santa Fe) (2016);theToday Art Museum (Beijing) (2015); the New Orleans Museum of Art(2015); the Centre culturel canadien (Paris) (2012); the Akbank Sanat (Istanbul) (2008); the Musée national des beaux-arts du Québec (2007); the Musée d'art contemporain de Montréal (2006); the Neuer Berliner Kunstverein (Berlin) (2005); the Casino Luxembourg Forum d'art contemporain (2005); and the Massachusetts Museum of Contemporary Arts (2004). Her works are to be found in over twenty collections, including those of the National Gallery of Canada, the Fonds national d'art contemporain in Paris, the Art Gallery of Ontario, the Vancouver Art Gallery, theCanadian Museum of Contemporary Photography, the Musée d'art contemporain de Montréal, the Musée national des beaux-arts du Québec, the New Orleans Museum of Art and the Museum of Contemporary Photography in Chicago.
April 6th, 2016 § 0 comments § permalink
Galerie Hugues Charbonneau is pleased to present Julie Trudel's second solo exhibition, featuring the latest development in her work with the materiality of colour. This series of approximately 10 three-dimensional paintings was created in 2015 during various artist residencies, and was presented in part at the Anna Leonowens Gallery at NSCAD University last fall.
With Bone Black and Titanium White—Transparency and Distortion, Julie Trudel continues to work with the self-imposed chromatic constraint she adopted in 2012, namely the use of pure black and white pigments which she simply dilutes in large amounts of clear acrylic medium. This time, however, she has innovated her approach by adding clear acrylic supports (also known as Plexiglas). Technical considerations at the end of 2014 led her to choose this material as a way to explore its material properties – transparency, reflection, reversibility and plasticity – in conjunction with her fascination for the translucence and opacity of paint. While experimenting with various types of plastics, light emerged as a central component and the paintings were subsequently pulled out from the wall to better enable the interplay of light and surface.
Each piece is created on a very thin sheet of Plexiglas painted on one side before being bent into three sections through thermoforming. Two sections are painted in flat black tints, giving them a mirror-like quality, or in white, which reflects light. The third section is clear and covered in a pattern of translucent dots that seem to break away from the surface, producing the illusion of movement and depth. The folding of the two panels on either side of the central one produces a complex interplay of reflections between the three sections, while the concave shape it creates captures light and multiplies the effect of transparency or distortion within the cluster of dots. Trudel's choice of Plexiglas has evidently deepened her research into the materiality of colour and light, thereby opening new possibilities within the pictorial field. Moreover, their presentation in the gallery allows viewers to experience the near-sculptural nature of her paintings as they extend into the exhibition space, and to witness how dramatically their appearance shifts depending on the angle of view.
Julie Trudel
Over the past five years, her work has been presented in France, in Germany, Japan, United-States, and throughout Canada. Trudel was a two-time finalist in the RBC Canadian Painting Competition (2011, 2012), and winner of the Joseph Plaskett Award in painting (2013). Her work is included in several collections, including the Collection Prêt d'œuvres d'art of the Musée national des beaux-arts du Québec; the Ville de Montréal; RBC Bank and TD Bank. She lives and works in Montréal.
The artist would like to warmly thank the Joseph Plaskett Foundation, the Triangle Arts Association, NSCAD University and the Robert Pope Foundation, who supported the development of this new project. She would also like to acknowledge the contribution of her skilful and reliable studio assistants, Katie Lesser and Arkadi Lavoie Lachapelle, as well as Donald Thompson, Martin Schop and Atelier Clark, who helped resolve many technical challenges.
February 18th, 2016 § 0 comments § permalink
La revanche des Sans-culottes
For her first solo exhibition at Galerie Hugues Charbonneau, Cynthia Girard-Renard proposes a body of work created during the CALQ residency in Paris in 2015 and presented last fall in Porto, Portugal, under the title Les Sans-culottes. For the present exhibition, the series has been enlarged to include several new works, and already-existing puppets, banners and paintings have been complexified and reused. Girard-Renard's starting point is the French Revolution, from which she develops a critical reflection on revolutionary thought in our current context of neoliberal austerity.
La revanche des Sans-culottes borrows its irreverent and comical energy from the caricatural social satire genre in 18th century France, an important influence for Girard-Renard during the development of the project. The title of the exhibition refers to the derogatory moniker applied to working-class protesters, that wore trousers or striped skirts, rather than the "culotte", knickers favored by the Ancien Régime aristocracy. Girard-Renard stages confrontations between the monarchy and the people through an array of works depicting the decadence of Marie-Antoinette and Louis XVI's court, which she compares to the voracity of today's oligarchs and millionaires. The luxury industry, fashion, and finance collide with the threat of debt in Greece and the ubiquitous austerity that clobbers us in Québec, Europe and elsewhere – not unlike Punch's beating-stick.
In the gallery space, Le petit théâtre du grand capital (2016) depicts this confrontation between the 99% and the elusive and shapeshifting 1%. Puppets and papier mâché props adopt the burlesque and ribald codes of the Théâtre du Grand-Guignol, active in Paris from 1896 to 1963. For its part, the theatrical curtain of Sous les pavés, la plage (2015), a reference to the famous May 1968 slogan, acts as a bridge between the exhibition and 1789, invoking past revolutionary ardor and defiantly taking a stand against mediocrity's dominion.
Cynthia Girard-Renard
For more than 20 years, Girard-Renard has been actively exhibiting in Canada and internationally, including: Esker Foundation, Calgary (2014); Thousand Plateaus Art Space, Chengdu, China (2011); Dunlop Art Gallery, Regina (2010); Musée national des beaux-arts du Québec, Québec (2010); September Gallery, Berlin (2009); Künstlerhaus Bethanien, Berlin (2009); SPACE, London (2006), not to mention her solo exhibition, Fictions sylvestres, at the Musée d'art contemporain de Montréal (2005) and her participation in the 2008 Quebec Triennial. Girard-Renard's work is found in the collections of the Musée d'art contemporain de Montréal, the Montreal Museum of Fine Arts, the Musée national des beaux-arts du Québec, the Carleton University Art Gallery, the UQAM Gallery, as well as many private collections. The artist lives and works in Montréal.