Trois sculptures
Galerie Hugues Charbonneau is delighted to present Trois sculptures, an exhibition by Jonathan Plante. The exhibition reveals a series of three works from the artist's recent production The exhibited sculptures take up the same structure, i.e. a three dimensional assemblage of eight lenticular supports. A lenticular support is an extruded plastic that functions like a series of lenses guiding the eye towards an image that will change according to the viewing angle of the viewer. Known for its commercial uses, lenticular support has been mostly used to manufacture ordinary objects. For example, a postcard that is waved backed back and forth to create the illusion of motion through two overlapping images.
By using the artisanal printing process of silkscreen to introduce an element of randomness, Plant disassociates the lenticular image from an advertising aesthetic. Through this deployment of the lenticular medium, the artist explores other modes to put the image into motion. Trois sculptures proposes an experience that shifts the opposition between activity and passivity characteristic of film. According to an approach he calls kinoplastic, it is the viewer's movements that both freezes the image and puts it into motion. These works invite viewers to become aware of the fact that it is their movement that brings the world into appearance. A reflection that can also be traced back to the tradition of Robert Morris's minimalist sculpture; a practice that involves both the materiality of the work and the experience of the viewer.
About Jonathan Plante
Jonathan Plante holds a MFA from Université du Québec à Montréal. His works have been presented in solo exhibitions at Galerie de l'UQAM, Galerie Division, at Musée d'art contemporain des Laurentides as well as De Ateliers in Amsterdam. He has also participated in various group exhibitions in Quebec, the US and the Netherlands. In 2017, L'œil de poisson in Quebec City showed his solo exhibition titled L'immobile. In 2013, the artist created Lapincyclope, the first of a series of exhibitions for a young viewership to be presented at VOX — Centre de l'image contemporaine in Montréal, in addition to taking part in the Quebec Triennial 2008. His works are currently part of several public and private collections among which Musée d'art contemporain de Montréal and Musée national des beaux-arts du Québec. Jonathan Plante lives and works in Montréal.
August 27th, 2015 § 0 comments § permalink
Opening cocktail: September 12, from 3 to 5pm with the artists in attendance
Galerie Hugues Charbonneau starts up the new season with an exhibition responding to the theme of the 2015 edition of le Mois de la Photo à Montréal, post-photography. L'image signée brings together Benoit Aquin, Alain Paiement, Jonathan Plante and Seripop (Chloe Lum & Yannick Desranleau) in an exhibition where each work asserts, in its own way, both the important role of the author and his or her presence in the image.
Post-photography describes a situation in contemporary photography that is characterized by a heightened accessibility to new technologies and the ubiquity of networked image-sharing applications and web platforms. Facebook, Instagram, Snapchat, Twitter, etc. are tools for creation and dissemination that also overturn notions of originality and the integrity of the photograph in contemporary art. Le Mois de la Photo has chosen to present a selection of artists whose works have formed the aesthetic canon that these new tools seem to have given birth to.
Galerie Hugues Charbonneau, however, invites the viewer to consider the question from a different angle, reversing post-photography's erasure of the author and the subsequent danger for art itself. Instead, L'image signée brings together works that frame the artist's hand and bear witness to the making and workmanship of the image. Each work questions the limits of photography and, in so doing, reaffirms its attachment to contemporary art, particularly in light of these recent developments in our relationship to images. Benoit Aquin spotlights his own presence through the use of powerful flash; Alain Paiement composes dizzying ensembles of spherical images; Jonathan Plante plays tricks on the viewer through the presentation of painted images in motion; and Seripop deconstructs the two-dimensionality of photography in sculpture.
Each of these artists puts his or her signature on an image that sincerely believes in its own uniqueness, undeterred by the current overabundance of photographic imagery.
Views of the exhibition:
April 6th, 2014 § 0 comments § permalink
October 17th, 2013 § 0 comments § permalink
Metro Toronto Convention Centre
January 12th, 2013 § Comments Off on Time has Stopped : Benoit Aquin, Tammi Campbell, Karine Payette, Jonathan Plante § permalink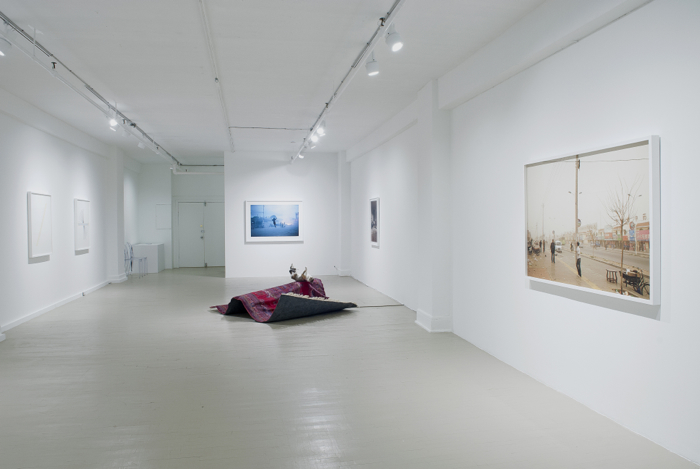 Le temps s'est arrêté – Time Has Stopped, Galerie Hugues Charbonneau, Montréal, 2012 (photo Éliane Excoffier)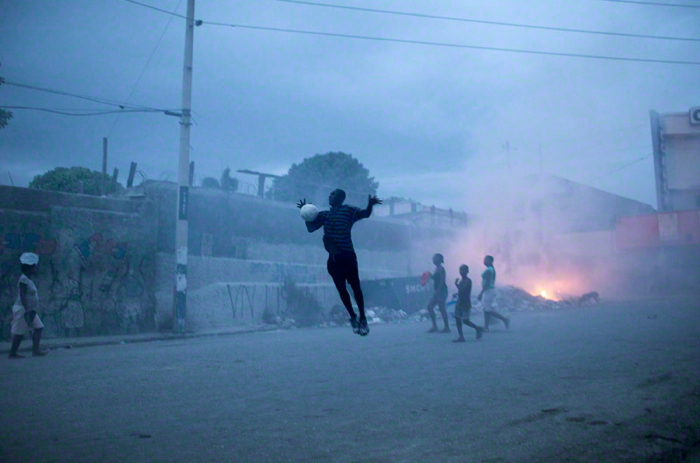 Benoit Aquin, L'envolée, 2010, épreuve digitale, digital print, éd. 3/5, 32″ x 48″ (+ éd. 5, 24″ x 36″) (+ éd. 2, 20″ x 30″)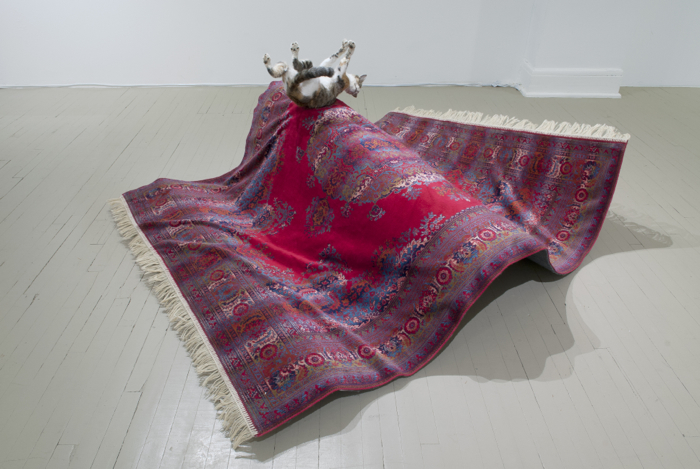 Karine Payette, Juste avant, 2013, installation, tapis, chat naturalisé, bois, disque de lévitation magnétique, installation, carpet, taxidermie cat, wood, magnetic levitation disc, 62 " x 74″ x 18 " (photo Éliane Excoffier)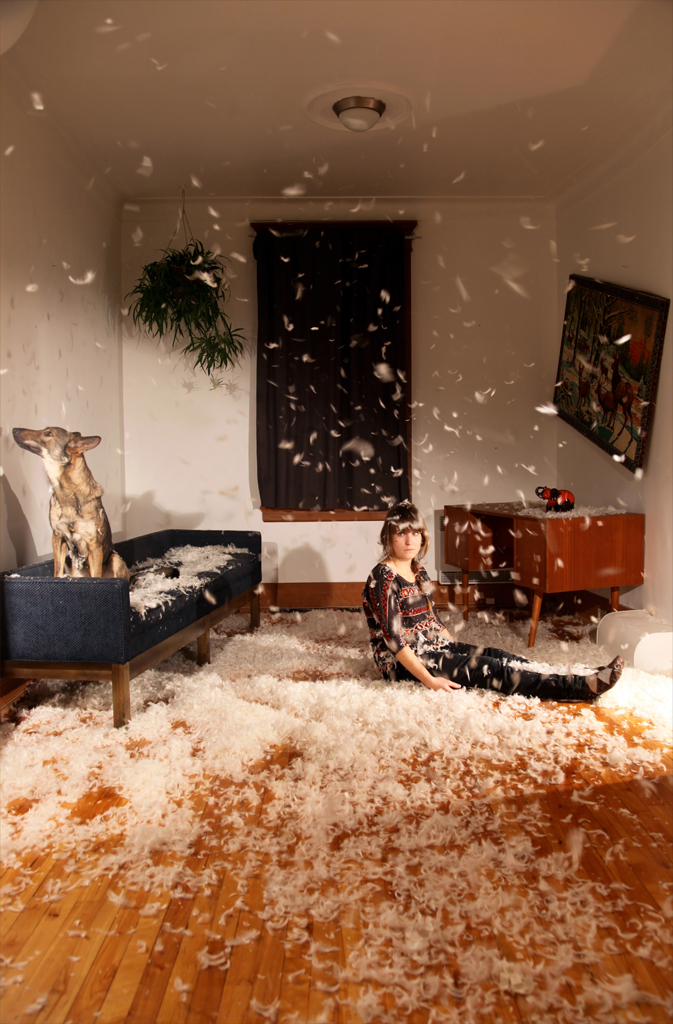 Karine Payette, Moment d'incertitude I, 2012, impression numérique, digital print, éd. 4, 35.5″ x 26.5″
Le temps s'est arrêté – Time Has Stopped, Galerie Hugues Charbonneau, Montréal, 2012, (photo Éliane Excoffier)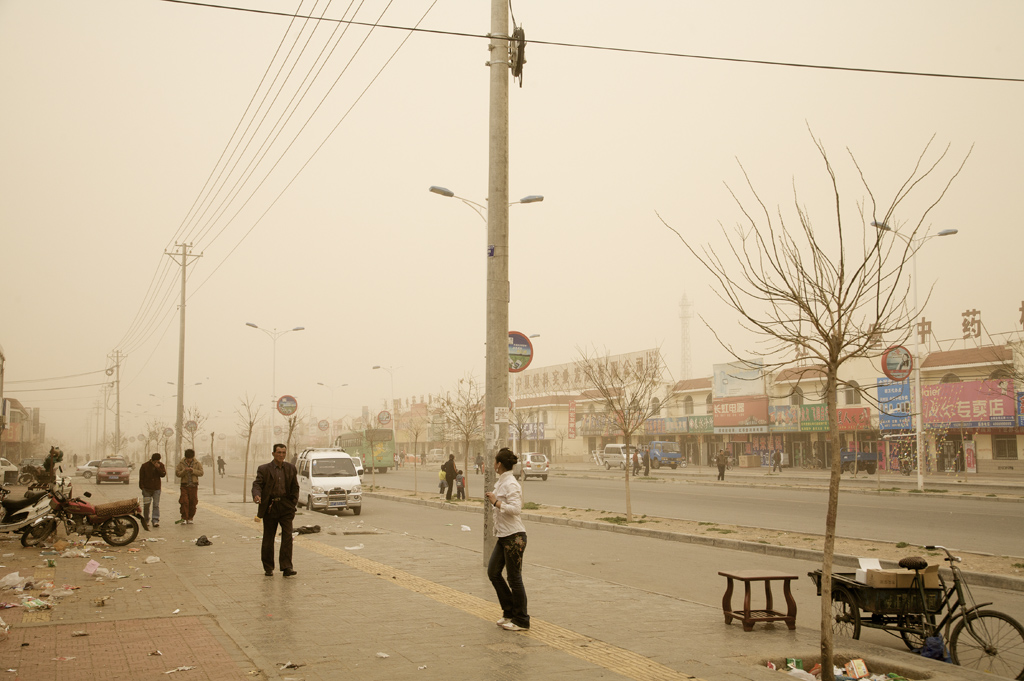 Benoit Aquin, Tempête è Hongsibao, Chine (Le Dust Bowl chinois), 2007, impression digitale, digital print, éd 7, 40″ x 60″ (+ éd 5, 32″ x 48″)
Benoit Aquin, Berger a Wuwei, Chine (Le Dust Bowl chinois), 2006, impression digitale, digital print, éd 7, 32″ x 48″ (+ éd 5, 40″ x 60″)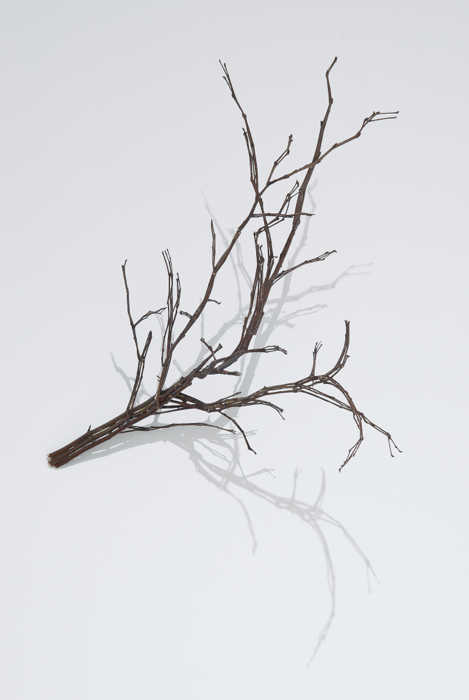 Jonathan Plante, Treesome, 2008, bois, wood,19.5″ x 31.5″ x 18″ (photo Éliane Excoffier)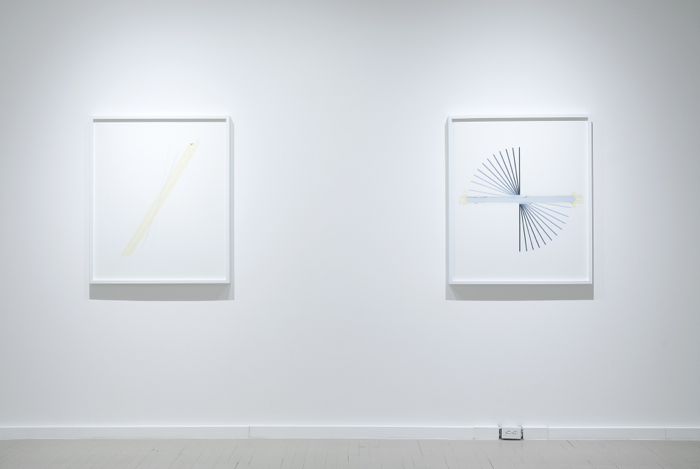 Le temps s'est arrêté – Time Has Stopped, Galerie Hugues Charbonneau, Montréal, 2012, (photo Éliane Excoffier)
Tammi Campbell, from Work in Progress series (Banff2012h), 2012, acrylique sur carton musée, acrylic on museum board, 38″ x 32″
Tammi Campbell, from Work in Progress series (Banff2012h) (détail), 2012, acrylique sur carton musée, acrylic on museum board, 38″ x 32″