Opening on Wednesday, March 14 from 5pm to 7pm. Artist in attendance.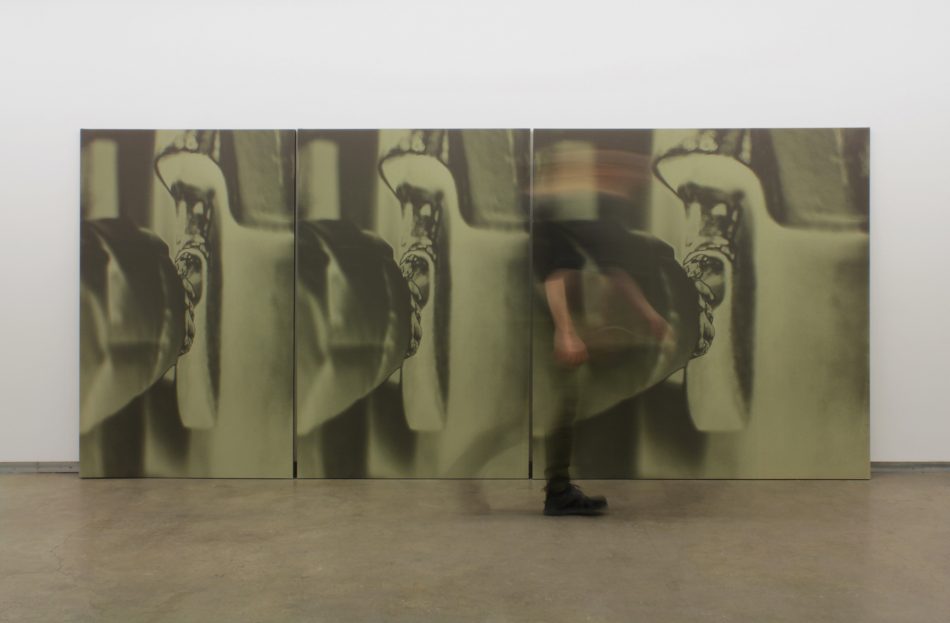 Galerie Hugues Charbonneau is delighted to present Introduction an exhibition by Guillaume Adjutor Provost. The artist invites you to this articulation of selected works from his exhibitions Matériellement rien, potentiellement tout (Diagonale, 2017), Providence (Association des travailleurs grecs du Québec / Clark / La SERRE, 2017) and Bonne Fortune (Clark, 2016). Through a re-exhibition of his body of work, the artist proposes a discovery, with him, of the milestones of his art practice. Given that this is the first time in his career that he is represented by a gallery, he is seizing the opportunity to explore the reference points of his artistic language. It is in view of this that he chose to use the exhibition space as a post-production site.
This retrospective exhibition presents the mainlines of Guillaume Adjutor Provost's practice: referentiality, curatorial approaches, textuality, archival and photographic languages, psychedelic manifestations. Guided by an attitude of conceptual materialism, the artist's practice inherently reveals zones of immaterial reflections buttressed by the physical object. Through their thoughts and interactions, viewers actively contribute to defining the artist's language. With Introduction, the encounter with iconographic works by Guillaume Adjutor thus becomes the site of a truly fertile analysis.
About Guillaume Adjutor Provost   
Lives and works in Montreal where he completed a doctorate in art and research at UQAM in 2017. Guillaume Adjutor Provost has received grants from the Conseil des Arts et des Lettres du Québec, the Canada Council for the Art, the OJIQ and the Sodec. His work has been shown in solo and group exhibitions in Canada, France, Germany, Belgium, Catalonia and Switzerland. In parallel, his practice has been highlighted through the Jean-Claude Rochefort award and the Claudine and Stephen Bronfman Fellowship in Contemporary Art. Since autumn 2016, he has been provided with a studio at the Fonderie Darling. In 2018, he will present a solo exhibition curated by Chloé Grondeau and Marthe Carrier at the artist centre Bikini in Lyon, participate in the exhibition … Move or be Moved by Something Rather than Oneself at Critical Distance (Toronto) curated by Florence-Agathe Dubé-Moreau and Maude Johnson, and carry out a research residency at Fondation Rupert in Vilnius, Lithuania.